Need Assistance?
All requests for assistance are handled through the Housing Hotline. Tenants seeking assistance can reach our Housing Hotline at (518) 436-8997 extension 3. A housing counselor will return calls in the order they are received.  We appreciate your patience while we respond to high call volumes. Requests and questions can also be sent to hotline@unitedtenantsalbany.org.
Advocating at the NYS Capitol on Housing Issues
Leaving For Washington D.C. To Rally For Tenants Rights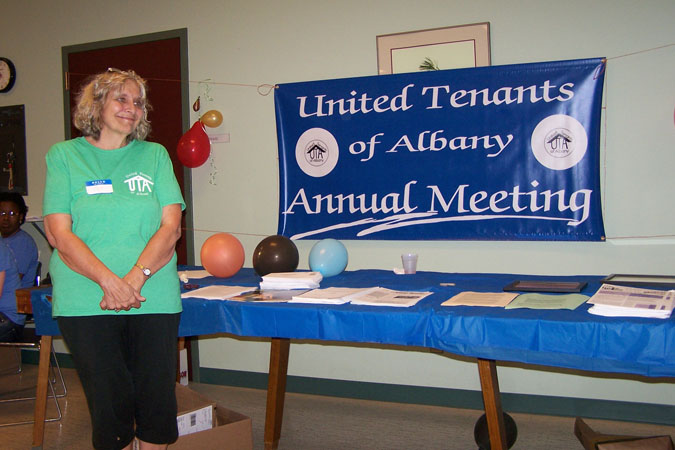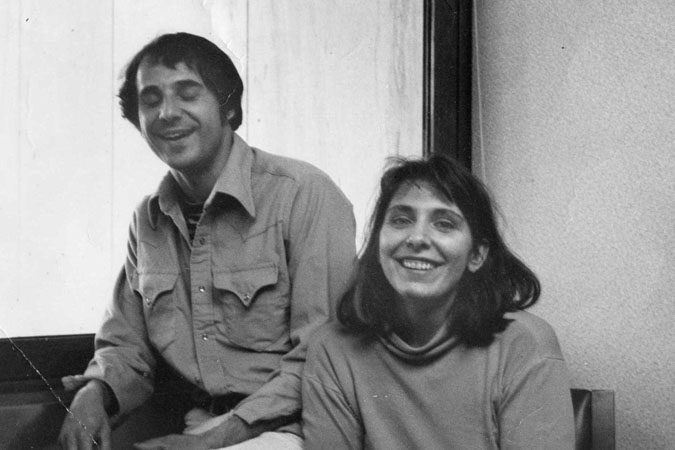 UTA Founders Maria and Roger Markovics 1970's
UTA Fundraiser November 2012
1966 UTA Protests retaliation threats against tenants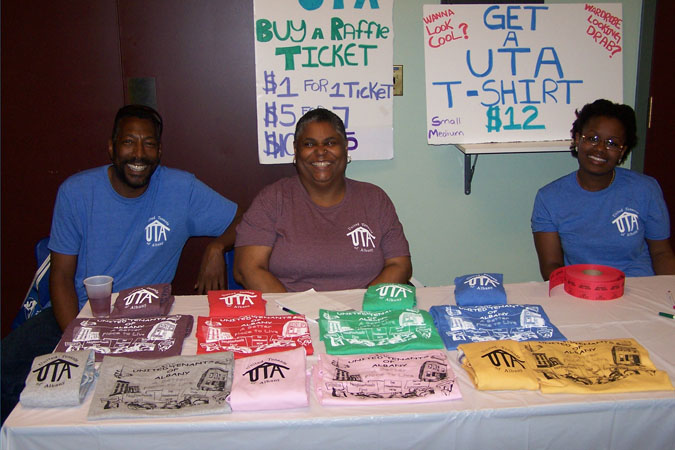 Advocating at the National People's Action in Washington D.C. 1997
Gail (Pat) Perry Honoree at UTA 40th Annual Meeting
Kirby White Honoree at UTA 40th Annual Meeting
Bishop Howard Hubbard Honoree at UTA 40th Annual Meeting
Staff photo outside UTA office on Hamilton St, 2022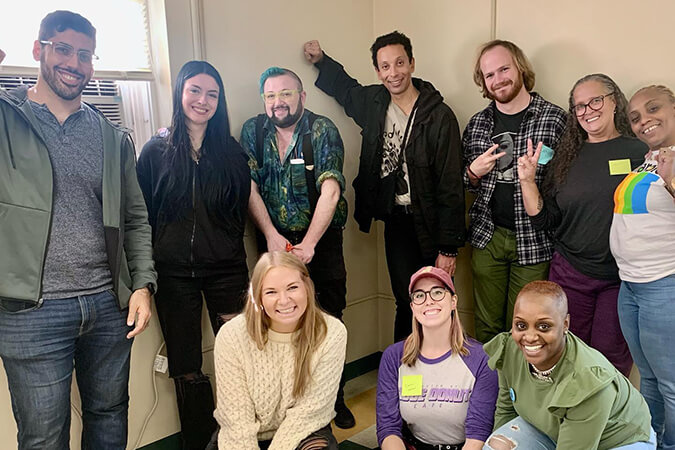 UTA at a power-mapping session
Dorothea, Lovett, Diana, and SUNY at Albany interns at the Right to Counsel rally
Attendees for the UTA and Right to Counsel march & rally
Allie, Senator Neil Breslin, Canyon and Diana
Shatiqua and Marco in Syracuse
Canyon and Shatiqua at a rally in Syracuse
Common Council Member Alfredo Balarin and tenant leader and UTA Board of Directors member Laurie
Tenant Listening Session, 2022
UTA
United Tenants of Albany is an organization working with individuals and communities to promote and preserve safe, decent and affordable housing for all.
We appreciate your support and hope the information on this site is helpful. If you have feedback on how we can improve, please use the Contact Us form to let us know.
Service Area
Financial Assistance and Court Mediation are available for residents of Albany County. Our Hotline Service responds from calls across the state. Persons calling from the New York City area are referred to services within their area. Some of the services UTA provides are limited to the City of Albany.
United We Stand: The United Tenants of Albany 40th Anniversary Documentary
Tiana Logan was standing outside her family's Hamilton Street apartment when I handed her the envelope. She looked inside and immediately began to cry. The envelope contained a check for $2,150 from a reader of this column who was moved by the Logan family's plight and wanted to help.
read more