Who We Are
United Tenants of Albany (UTA) is a community based nonprofit organization that works to improve housing conditions, both in terms of physical conditions and in terms of tenants' rights for security and equity. UTA responds to calls throughout the Capital District and concentrates its activities in low and moderate income neighborhoods in Albany.
Mission
The mission of UTA is to protect tenants' rights for safe, decent and affordable housing, with special emphases on those who have the greatest need or who experience the most severe problems and to promote the development and preservation of more affordable housing.
Background
Over the past 4 decades UTA has worked to improve code enforcement, campaign for rent regulations, advocating for responsible investment policies and support the development and preservation of affordable housing. We have linked up with public housing tenants, mobile home park tenants, concerned home owners and responsible landlords on issues of housing justice.
UTA carries on this tradition with a combination of direct services and community organization. The direct service activities range from crisis intervention to counseling and advocacy. The community organization work includes bringing small groups of people together and joint efforts with other organizations on broader housing issues.
United Tenants funding sources vary from year to year but generally include The NYS Homes and Community Renewal, the Albany County Department of Social Services, the Emergency Solutions Grant through the City of Albany, the US Department of Housing and Urban Development, Catholic Charities of the Albany Diocese, corporate donors, and numerous individual donors (many through the State Employee Federate Appeal and Community Works).
Board of Directors
President: Ann Sconiers
Vice President: Debra Collura
Secretary: David Craft
Members: Areatha Fryar, Malcolm McPherson, Ryan Mccall, Daniel Lennon, Anthony Judd
K. Michelle Arthur, Executive Director
Dr. Arthur comes to UTA with 20 years of experience in education and non profit administration as well as 10 years of participation in community engagement and activism.
Dr. Arthur holds a Ph.D. in the Theory and History of Art with a focus on political propaganda and economics from Binghamton University. Her M.A. from Hunter College and B.A. from Brandeis University include extensive work on economics, women's studies, and political science.
Dr. Arthur is the joyous mom of two teens and three cats. In her spare time she enjoys going to museums and historic sites and cooking unusual recipes.
Librada Pimentel, Executive Assistant
Librada is the Executive Assistant. Librada began working for UTA in September 2020. As an Executive Assistant, she directly assists the Executive Director.
Librada holds a bachelor's degree in Human and Community Services with a concentration in Multicultural Student Education. She worked for University at Albany for 35 years as the Administrative Assistant for the Latino Studies department. Librada loved mentoring and supporting the students who would come into the department.
Outside of work, Librada is a talented painter. She is also a seamstress and often makes her own outfits. She has a daughter, a grandson, and a chihuahua dog.
Adrian Hill, Director of Community Engagement
Adrian is the Director of Community Engagement.
He has been with UTA since October 2019. As Director of Community Engagement, he engages with local agencies, landlords and the community to coordinators services for tenants. He also assists tenants and landlords with applications for the Emergency Rental Assistance Program.
Adrian is a board member of three local organizations: Capital District Leadership Coalition, Committee on Minority Healthcare Disparities, and Community Routes. He has been a service provider in the Capital District for over 23 years and has spent his entire career working to help empower marginalized groups. Adrian enjoys photography, cooking seafood, and is a self proclaimed fashionista!
Shatiqua Pannell-Hyndman, Director of Homeless Prevention Program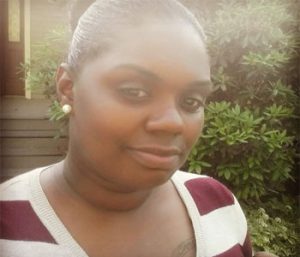 Shatiqua is the Homeless Prevention Program Director. Her position at United Tenants of Albany allows her to assist individuals and families with emergency rental assistance in the county of Albany. Her work experience and lived experience allows her to provide nurture and care for the population of clients she serves.
Shatiqua relocated to the Capital Region in 2004. She graduated from SUNY SCCC with an associate's degree in Criminal Justice and Applied Science. Shatiqua has worked with at-risk youth, individuals with traumatic brain injuries and disabilities, individuals and families with HIV/AIDS and has sat on the board of directors and committees in Albany County. Shatiqua enjoys listening to music of all genres and spending time with her family when she is not working.
"United Tenants is the umbrella that people search for when there is a storm; whether it is rental assistance, court advocacy or just to know their rights as a tenant. I want to be an umbrella to protect tenants and their rights."
Lovett Branch, Tenant Advocate and Mediator
Lovett is the Tenant Advocate at UTA. You can often find Lovett on our housing hotline phone. On the hotline, Lovett offers information, helps tenants resolve their housing problems, and connects them with legal counsel if additional help is necessary. Lovett has been working at UTA since June 2020.
Lovett graduated from HVCC with a degree in Human Services. She has worked in the human service field for several years and has experience helping with homelessness and substance abuse.
In her free time, Lovett enjoys singing, traveling, and enjoying life!
Eseka Nyamaa, Intake Coordinator
Eseka is the Intake Coordinator and a Tenant Advocate. You can often find Eseka helping at the front desk in the office. As the Intake Coordinator, Eseka informs tenants of their rights in NYS, organizes intakes for homeless prevention services, and provides referrals and resources to other organizations/agencies as needed.
Eseka started as an intern in the fall of 2020 and now has a BSW from UAlbany!
In her free time, Eseka enjoys hiking and visiting waterfalls.
Caitlin Sethi, Housing Counselor
Caitlin is a HUD certified Housing Counselor at UTA.
Caitlin directly assists tenants with housing information and rental assistance.
Caitlin holds a BSW in Social Work from University at Albany. Outside of work, Caitlin enjoys gardening, cooking, advocating for human and animal liberation, reading, and learning languages!
Dorothea Ross, Housing Counselor
Dorothea is a Housing Counselor here at UTA.
As a Housing Counselor, Dorothea assists tenants with housing information and rental assistance. She began working for UTA in June 2021.
Dorothea graduated with an AS in Business Management in 2011. She worked for the NYS Department of Health from 2008-2017.
She has a passion for helping individuals in crisis situations and developing a preparedness plan that will help assist the community in case of hazardous unforeseen events. She has been involved in community outreach for many years and has developed programs such as free summer camps, free meal programs for children, and art programs for children and adults. Her newest program is called "Under the Bridge" which assists homeless families with food, clothing, and other resources.
Outside of work, Dorothea enjoys cooking and creating sweet treats! She enjoys the creativity that comes with preparing different cuisines.
Canyon Ryan, Housing Counselor
Canyon is a Housing Counselor here at UTA.
In his role, he assists tenants with their housing situations and emergency rental assistance. He began his position with UTA in June 2021.
Canyon is currently a student at University at Albany working toward a Master's degree in International Affairs with a concentration in Diplomacy and Global Governance.
Outside of work, Canyon is involved in a lot of political and community organizing. He helps with mutual aid projects in Albany, all activities focused on promoting social and economic justice. He also enjoys reading and writing about history and political theory.
Canyon is passionate about building a world free of discrimination and oppression. He believes that dignity and comfort are human rights!
Need Assistance?
All requests for assistance are handled through the Housing Hotline. Tenants seeking assistance can reach our Housing Hotline at (518) 436-8997 extension 3. A housing counselor will return calls in the order they are received.  We appreciate your patience while we respond to high call volumes. Requests and questions can also be sent to hotline@unitedtenantsalbany.org.