Who We Are
United Tenants of Albany (UTA) is a community based nonprofit organization that works to improve housing conditions, both in terms of physical conditions and in terms of tenants' rights for security and equity. UTA responds to calls throughout the Capital District and concentrates its activities in low and moderate income neighborhoods in Albany.
Mission
The mission of UTA is to protect tenants' rights for safe, decent and affordable housing, with special emphases on those who have the greatest need or who experience the most severe problems and to promote the development and preservation of more affordable housing.
Background
Over the past 4 decades UTA has worked to improve code enforcement, campaign for rent regulations, advocating for responsible investment policies and support the development and preservation of affordable housing. We have linked up with public housing tenants, mobile home park tenants, concerned home owners and responsible landlords on issues of housing justice.
UTA carries on this tradition with a combination of direct services and community organization. The direct service activities range from crisis intervention to counseling and advocacy. The community organization work includes bringing small groups of people together and joint efforts with other organizations on broader housing issues.
United Tenants funding sources vary from year to year but generally include The NYS Homes and Community Renewal, the Albany County Department of Social Services, the Emergency Solutions Grant through the City of Albany, the US Department of Housing and Urban Development, Catholic Charities of the Albany Diocese, corporate donors, and numerous individual donors (many through the State Employee Federate Appeal and Community Works).
Board of Directors
President: Debra Collura
Vice President: Anthony Judd
Secretary: Daniel Lennon
Treasurer: Tandra LaGrone
Members: Eileen Cregg, Ibrahím Pedriñán, Christian Garramone, Gabriel Silva, Matt Drescher, Laurie Buitrago
Lovett Branch, Housing Counselor
Lovett is a Housing Counselor at UTA. You can often find Lovett on our housing hotline phone. On the hotline, Lovett offers information, helps tenants resolve their housing problems, and connects them with legal counsel if additional help is necessary. Lovett has been working at UTA since June 2020.
Lovett graduated from HVCC with a degree in Human Services. She has worked in the human service field for several years and has experience helping with homelessness and substance abuse.
In her free time, Lovett enjoys singing, traveling, and enjoying life!
Fantashia Robinson, Tenant Advocate
Fantashia has a passion for supporting and advocating for those in need, especially older individuals and families. As tenant advocate, Fantashia will navigate and mediate conversations between tenants and landlords, provide support and education, and assist with the process of providing safer and affordable housing options for Albany County residents.
In her free time, Fantashia loves to spend time with her children and grandchildren.
Jennifer Krstovich, Executive Assistant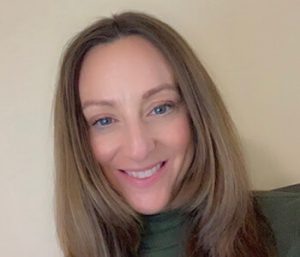 Jennifer Krstovich is the Executive Assistant at United Tenants of Albany. Jennifer is responsible for preparing vouchers and invoices and helping UTA run smoothly from an administrative standpoint. She comes to UTA with several years of experience in an office setting and is excited to be a part of the organization, sharing the vision and philosophy of United Tenants.
In her spare time, Jennifer leads an active lifestyle and enjoys the outdoors and spending time with her 2 daughters.
Diana Morano, Court Advocate
Diana joined UTA as a court advocate in July 2022. As a court advocate, Diana provides mediation in housing court and supplies tenants with resources and knowledge of rights and protections. Diana is empathetic to tenant needs and their housing goals and works with them toward gaining housing justice by fighting all forms of discrimination.
Diana received a B.A. in psychology in 2018 and a master's in social work in 2022 from SUNY Albany. She has previous work experience with hospice, developmental disabilities, LGBT youth, and Alzheimer's Disease.
In her free time, Diana enjoys reading, spending time with friends, and playing with her chinchilla Phil.
Marco Flagg, Tenant Organizing Coordinator
Marco Flagg works with community-wide coalitions to produce social justice campaigns that directly impact the lives of community members and destroy racist systems of oppression. He is committed to a global community that ignores the usual barriers of class, nationality and institutional silos.
In the past two and a half years, he has helped develop strategic goals for grassroots campaigns in Albany, NY, and has brought these campaigns to life through the hard work of grassroots organizing. In addition, he spent more than 10 years in China working with NGO's, producing documentaries and designing English for Academic Purposes curricula. This international experience helped expand his worldview and taught him the importance of listening to and supporting people's stories to help make positive change.
Shatiqua Pannell-Hyndman, Deputy Director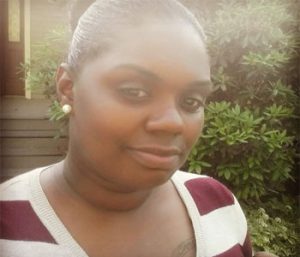 Shatiqua is the Deputy Director. Her position at United Tenants of Albany allows her to assist individuals and families with emergency rental assistance in the county of Albany. Her work experience and lived experience allows her to provide nurture and care for the population of clients she serves.
Shatiqua relocated to the Capital Region in 2004. She graduated from SUNY SCCC with an associate's degree in Criminal Justice and Applied Science. Shatiqua has worked with at-risk youth, individuals with traumatic brain injuries and disabilities, individuals and families with HIV/AIDS and has sat on the board of directors and committees in Albany County. Shatiqua enjoys listening to music of all genres and spending time with her family when she is not working.
"United Tenants is the umbrella that people search for when there is a storm; whether it is rental assistance, court advocacy or just to know their rights as a tenant. I want to be an umbrella to protect tenants and their rights."
Dorothea Ross, Homelessness Prevention Program Coordinator
Dorothea is a Homelessness Prevention Program Coordinator here at UTA.
She began working for UTA in June 2021.
Dorothea graduated with an AS in Business Management in 2011. She worked for the NYS Department of Health from 2008-2017.
She has a passion for helping individuals in crisis situations and developing a preparedness plan that will help assist the community in case of hazardous unforeseen events. She has been involved in community outreach for many years and has developed programs such as free summer camps, free meal programs for children, and art programs for children and adults. Her newest program is called "Under the Bridge" which assists homeless families with food, clothing, and other resources.
Outside of work, Dorothea enjoys cooking and creating sweet treats! She enjoys the creativity that comes with preparing different cuisines.
Canyon Ryan, Executive Director
Before Canyon stepped into the Executive Director role at UTA in April 2022, they worked alongside tenants at UTA in the capacities of Housing Counselor, Emergency Rental Assistance Program (ERAP) Coordinator, and Interim Program Director. Canyon grew up in Syracuse, NY and is very familiar with the housing injustice that pervades the Upstate cities across New York State. They received their Associate degree from Onondaga Community College as well as both a B.A and M.A from University at Albany, SUNY in International Affairs. Canyon has been active in community organizing and government for many years. They participated in a scholarship program with the NYS Assembly, were a National Committee member and the Mid-Atlantic Regional Coordinator of the Socialist Party USA, and has organized with many civil society groups. In 2021, they were the lead coordinator of the Capital District May Day, which played a role in the NYS Nurses Association winning a fair contract with Albany Medical Center. Canyon previously volunteered in Puerto Rico to participate in housing restoration, and also studied abroad in Cuba. It was in Cuba that they first saw what it meant for housing to be considered a human right. Canyon has written and produced several songs, is an awarded photographer and a published poet. They have written for Albany Proper, the Hampton Institute, The Socialist, and Popular Resistance. Working with UTA allows Canyon to utilize all their diverse skills and experiences. They endeavor to build power alongside tenants and the greater Albany Community to uplift housing as a human right.
Need Assistance?
All requests for assistance are handled through the Housing Hotline. Tenants seeking assistance can reach our Housing Hotline at (518) 436-8997 extension 3. A housing counselor will return calls in the order they are received.  We appreciate your patience while we respond to high call volumes. Requests and questions can also be sent to hotline@unitedtenantsalbany.org.