United Tenants utilizes volunteers throughout the year for various community service projects and events. If you are interested in becoming a volunteer please complete the form below.
Intern
Become an intern at UTA!
"I had such a great experience!"
Alexis was an intern here at UTA during her senior year at University at Albany. Alexis was enrolled in the BSW program and wanted to gain experience working at an organization that was community based. Alexis often worked on the housing hotline and interacted with clients calling in for advice on housing and tenants' rights.
For any current students interested in interning at UTA, Alexis wanted to pass on the advice to be open minded, "You'll be exposed to a lot of things. You'll learn how employment, education, mental heath, substance abuse, and housing are all factors that play into a person's well being. You're going to learn a lot about housing and how the housing crisis affects people".
Alexis has since graduated from UAlbany and is now pursuing a MSW in Clinical Social Work. Go Alexis!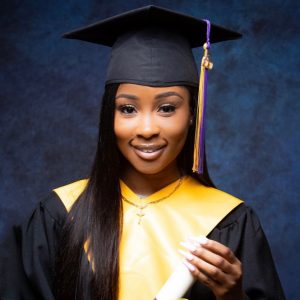 Need Assistance?
All requests for assistance are handled through the Housing Hotline. Tenants seeking assistance can reach our Housing Hotline at (518) 436-8997 extension 3. A housing counselor will return calls in the order they are received.  We appreciate your patience while we respond to high call volumes. Requests and questions can also be sent to hotline@unitedtenantsalbany.org.